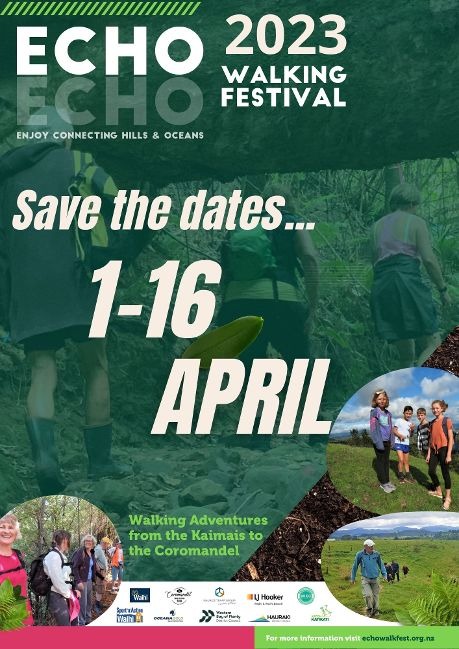 Save the dates ... ECHO WALKING FESTIVAL 2023
Follow winding tracks through spectacular scenery and amazing views.
Explore our backyard and learn about our local history.
Hike across hills, discover pools and waterfalls, get a bit of exercise and enjoy our local bush and beach.
From an hour's walk to full day tramps, there's something for everyone and every fitness level.
Visit https://www.echowalkfest.org.nz/ for more details