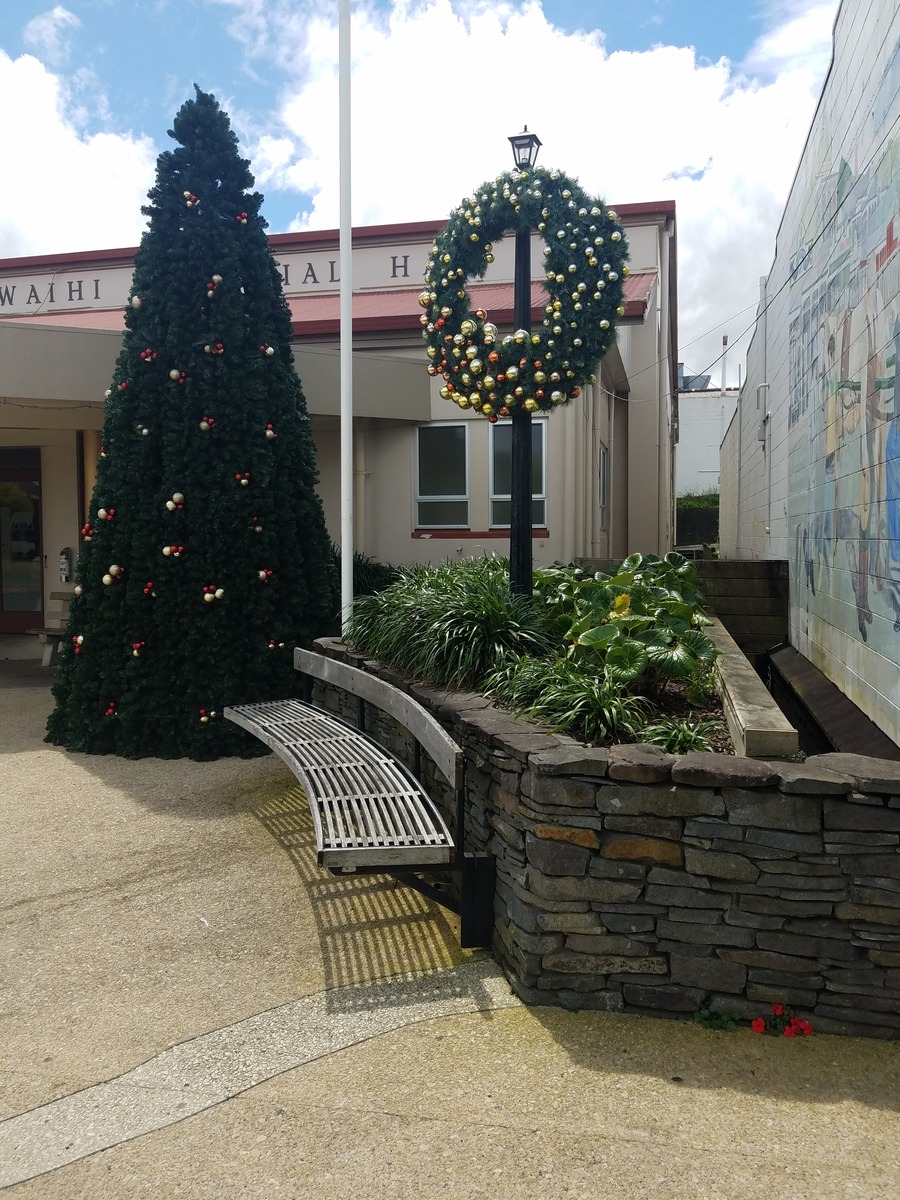 Waihi's newest Christmas present arrives downtown!
GO Waihi Christmas Ambassadors Alena Wiki and Max McLean have been busy preparing downtown Waihi for Christmas and GO Waihi's Late Night Shopping this coming Friday, December 23rd.
A big MERRY THANK YOU goes to Alena and Max, and to Romain Wiki who helped add more 'seasoning' with Waihi's latest festive decoration.
It took 5 hours last night and another 4 hours today to unpack, construct and erect a new Christmas tree outside the Waihi Memorial Hall on Seddon Street.
Remember to come downtown this coming Friday between 6 pm and 8 pm to shop and celebrate Waihi's Christmas for 2022 with GO Waihi.
PS: A Christmas Elf hinted about an 'enlightening experience' coming to downtown Waihi soon!