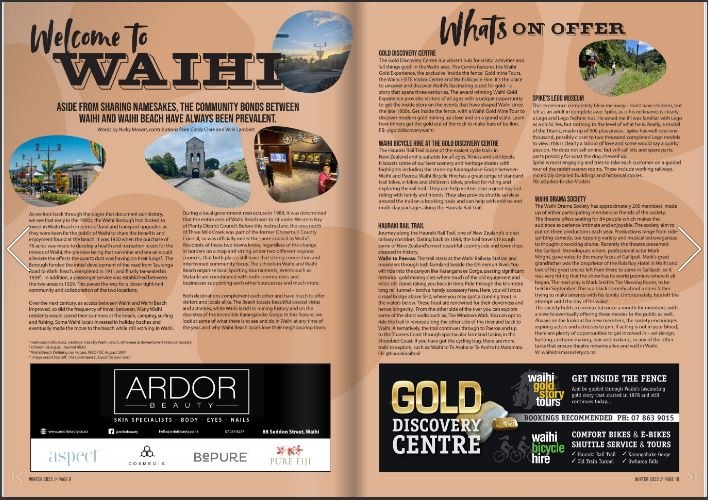 It's About Time - Waihi Features!
Waihi Beach Community Events & Promotions publishes 'It's About Time', a community magazine, four times a year.
The quarterly gazette features interesting articles about local events and happenings, updates tide charts and local news, introduces new businesses, and much more.
The midwinter edition is out now with a feature on Waihi Beach's neighbouring namesake Waihi town.
Read all about it by following the link to It's About Time.
https://www.waihibeachinfo.co.nz/its-about-time/?fbclid=IwAR3xP19HrW7ObgjjB9Y-XwPKZl5SuafgDevLPT7QIhpcVlyWXeHd_wt5qU4