Our Coast
You choose how active (or lazy) you want to be. From the open golden sand of Waihi Beach, to the gentle waters of the inner harbour, we've got everything it takes for serious surfing, safe swimming or simply lounging on the warm sand.
Waihi Beach
A beautiful nine kilometres of golden sand and one of the safest surf beaches in New Zealand, it's a place you'll return to time and time again. Laze on the beach, swim in the patrolled surf or try something a little more adventurous like boogie boarding, surfing, or kayaking.
Bowentown
At the southern end of Waihi Beach the towering Bowentown heads divide the Pacific Ocean from Anzac Bay. The bay is safe for children with calm water and attractive parks and there's rock-fishing and a boat ramp. Climb up to the lookout on the old Maori pa site for stunning 360° views of the Pacific Ocean, Tauranga Harbour and Waihi Beach or climb down to Cave Bay and explore the caves and cliffs.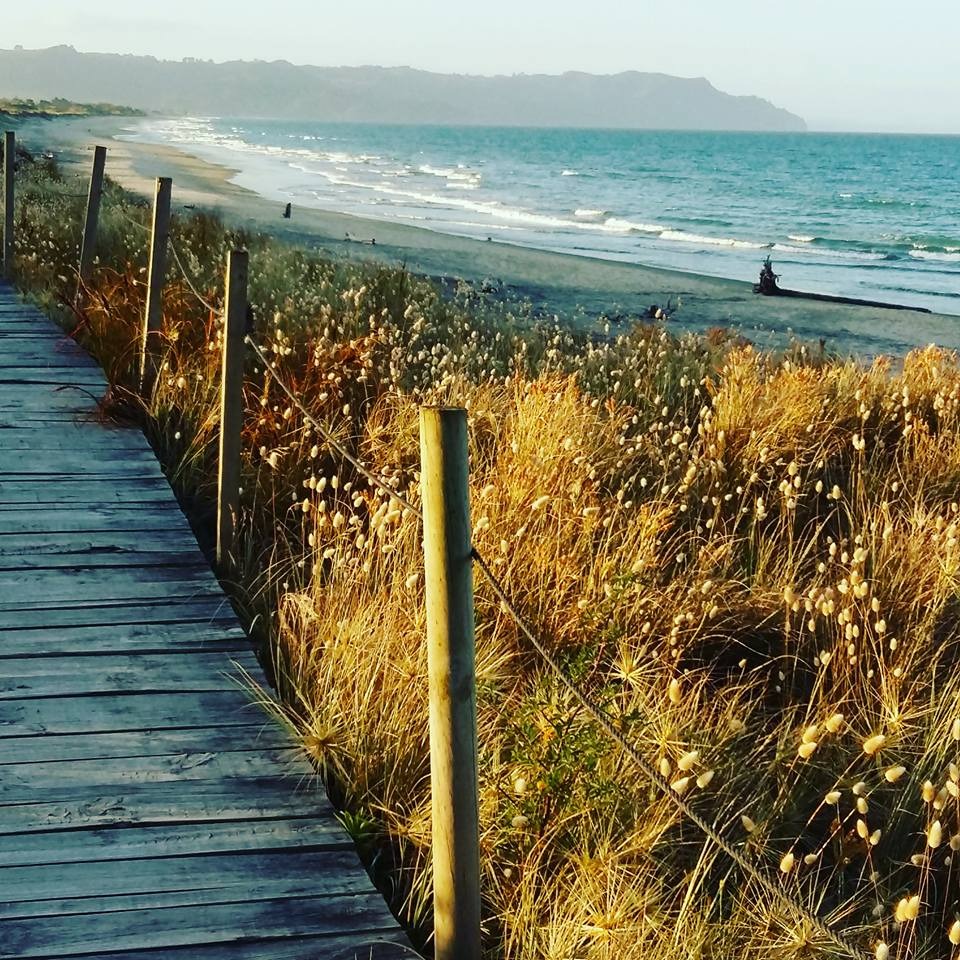 Photo: Bowentown Boardwalk
Whiritoa
Escape to solitude and peacefulness. Whiritoa Beach is surrounded by beautiful scenery, and renowned for its surfing and beach fishing. A lagoon at the northern end of the beach offers safe swimming for children.
Orokawa and Homunga Walkway
One of the scenic jewels of the area. A half hour walk takes you from the northern end of Waihi Beach to beautiful, secluded Orokawa Bay, taking in spectacular views of the Pacific Ocean and Waihi Beach.
Then from the north end of Orokawa Beach, marker posts show the way along a slightly tougher 1.5km bush track to the 28 metre high William Wright Falls.
Homunga is another beautiful bay, reached by a track from the northern end of Orokawa Bay. The Homunga track is notable for dense Pohutukawa forest. The track is reasonably tough, but rewarding for those who enjoy a bit more of a challenge.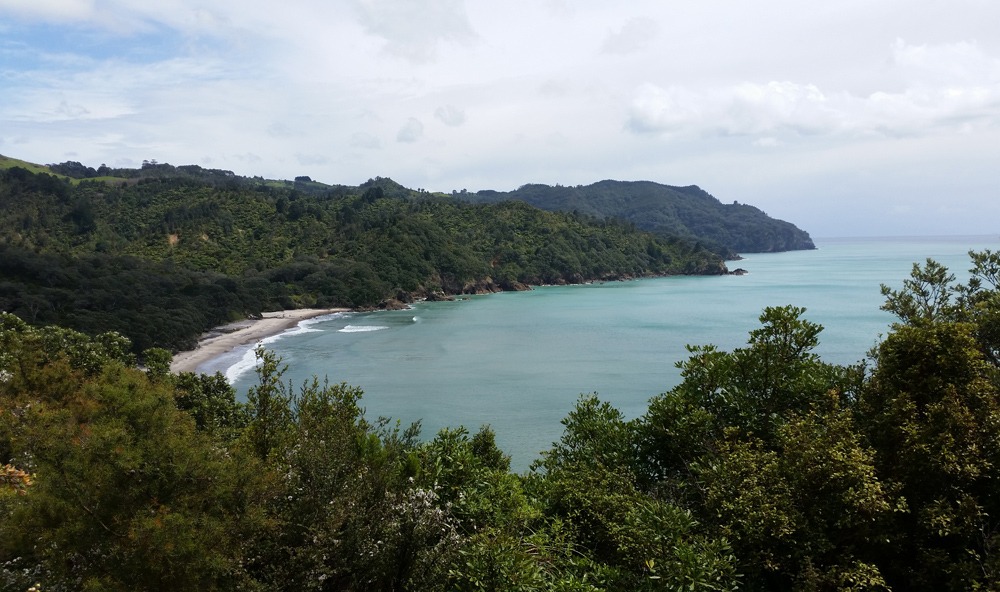 Photo: Orokawa Bay
Fabulous Fishing
Try your luck trout fishing in the magnificent Karangahake Gorge or the Waitawheta River, (Dickey's Flat has a lucky streak). Surfcast from the sand at Waihi Beach or Bowentown Heads, Bowentown Bar, Matakana Bank, Shelly Bay or even Matakana Island. Charter boats are available or launch your own boat from one of the many safe boat ramps.
Mayor Island (Tuhua)
Mayor Island is a treat for divers and fishermen. The tip of a extinct volcano, the island is clad with Pohutukawa trees and is teeming with bird life. Breathtaking walks climb through native bush to two crater lakes.