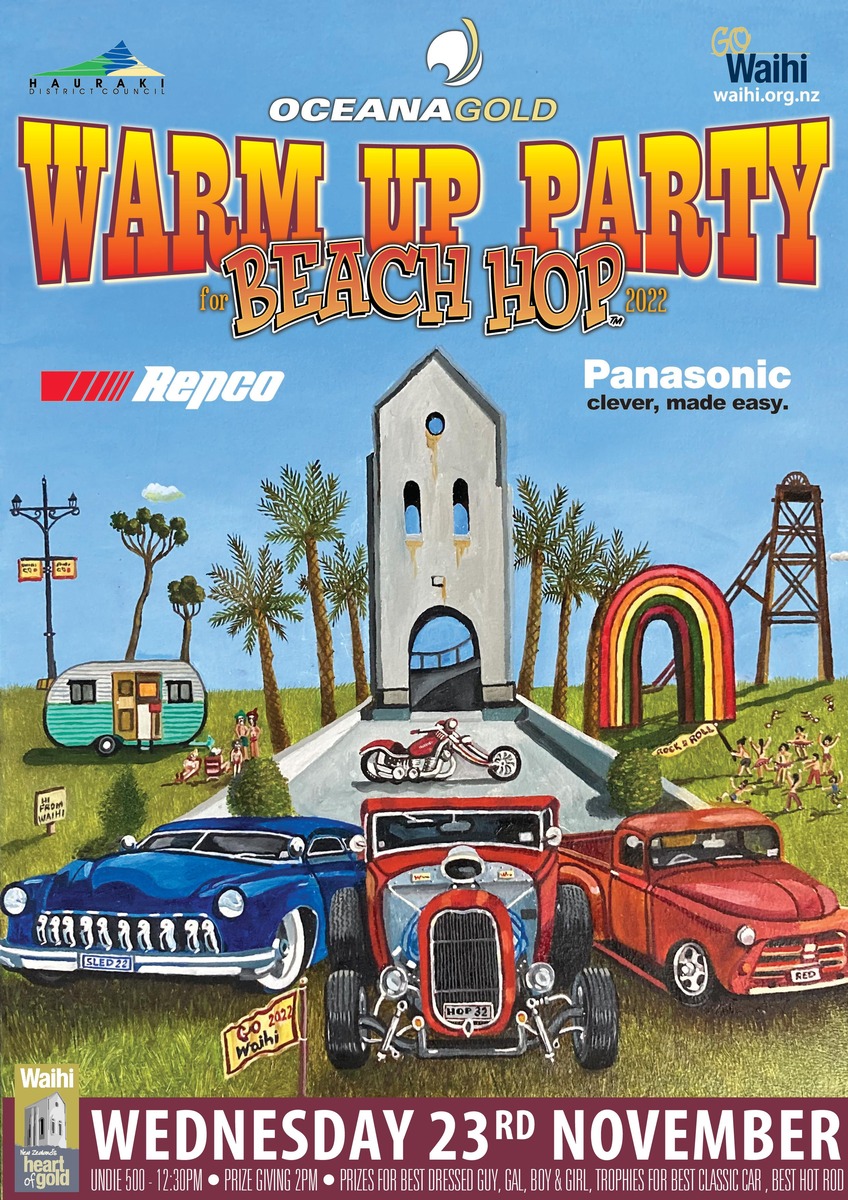 Artist Mike Morgan's Waihi Beach Hop Masterpiece
Waihi artist Mike Morgan has created a new masterpiece for the GO Waihi Beach Hop Warm Up Party poster for 2022.
Mike Morgan is one of New Zealand's most iconic artists - his vibrant oil paintings are instantly recognisable for their vivid detail.
Mike's favourite muse is his own hot rod 'Lucy'. He's often seen and heard taking Lucy for a drive.
Just like Mike we're counting down to welcome Beach Hop to Waihi on Wednesday, November 23.
Check out our event listings for more details about GO Waihi's Warm Up Party for Beach Hop.
See you there!