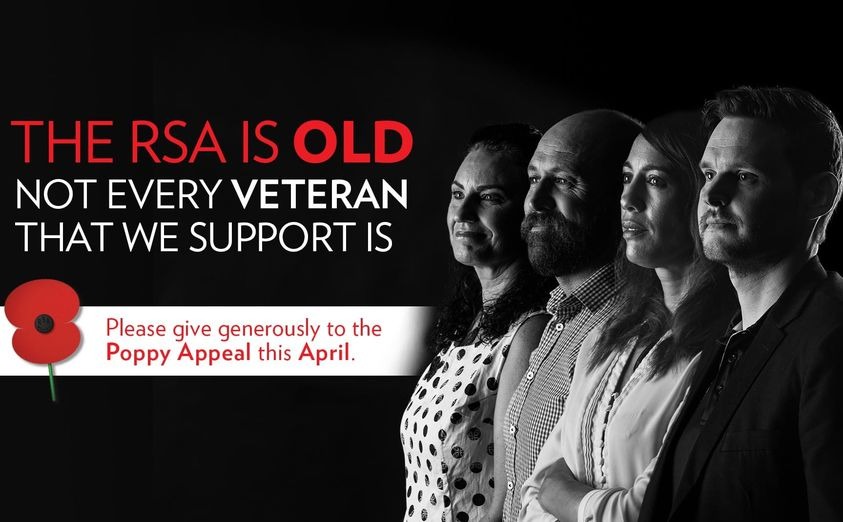 Image: RSA
Waihi RSA Anzac Day commemorations
On Anzac Day the Waihi RSA is hosting a Dawn Service at the Club at 6am in the Memorial Area, followed by breakfast. The cost for the breakfast is $5.00.
An 11am Service will also be held at the Waihi RSA.
This year's Poppy Appeal has been running throughout the month of April, with the street appeal known as Poppy Day, occurring today, 22 April. The appeal has a strong digital focus this year and people can donate online at rsa.org.nz or by scanning the QR code on the posters and ads that support the appeal.
100% of donations received by the RSA go towards funding support services. The RSA has 250 support advisors across the country providing a range of services to veterans. In the last year over 45% of support provided by the RSA was received by those under 60 years of age.
"The Poppy Appeal and Anzac Day are our annual opportunity to remember the sacrifices made by our Armed Forces. This year, we want to show New Zealand that not all veterans are old. They are our sons and daughters, our brothers and sisters – they have served their country and they need our support," said the RSA's National President BJ Clark.
The campaign supporting the appeal reflects the changing faces of the veterans the RSA supports. The imagery features five veterans from a range of backgrounds and ages, including a retired Vietnam veteran, and four veterans of contemporary operations.