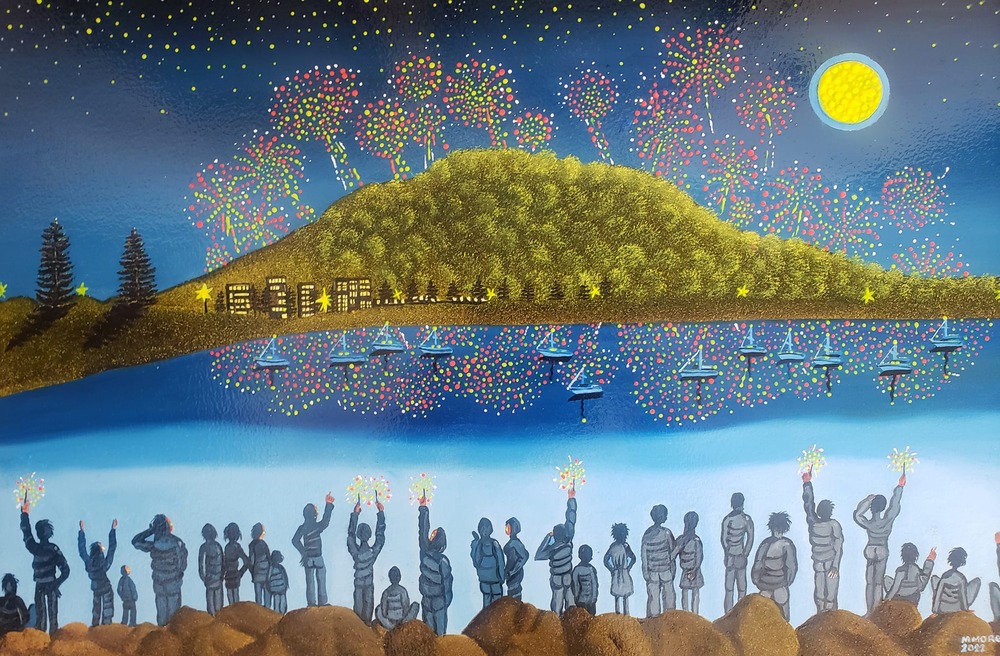 Waihi artist Mike Morgan's Tauranga exhibition opens today
Waiheke's loss was Waihi's gain when artist Mike Morgan packed his paintbrushes into his beloved hot rod 'Lucy' and headed off for a new adventure in Waihi.
The jovial artist has made himself at home in Waihi since 2010 after spending 19 years on Waiheke Island.
An exhibition preview of 31 of Mike Morgan's paintings opens in the Incubator Gallery, Historic Village, 17th Ave, Tauranga at 5.30 pm today. Then the exhibition runs until April the 3rd and is open from 9 am to 3 pm Monday to Friday and on Saturdays between 10 am and 2 pm.
This is a great opportunity to view, purchase and invest in a painting that is sure to provide a feast for the eyes for many years to come.
Mike's vibrant oil paintings are instantly recognisable for their vivid detail, as like the man himself they're full of colour and humour.
Being self taught hasn't held Mike back from becoming a highly collectible artist nationally and internationally.
The famous rock band U2 bought five of his works when they toured New Zealand in 1989, with one member of the band then commissioning another.
Mike's house and garden in Waihi are as colourful as his character and his paintings … and that's a story we'll explore another day.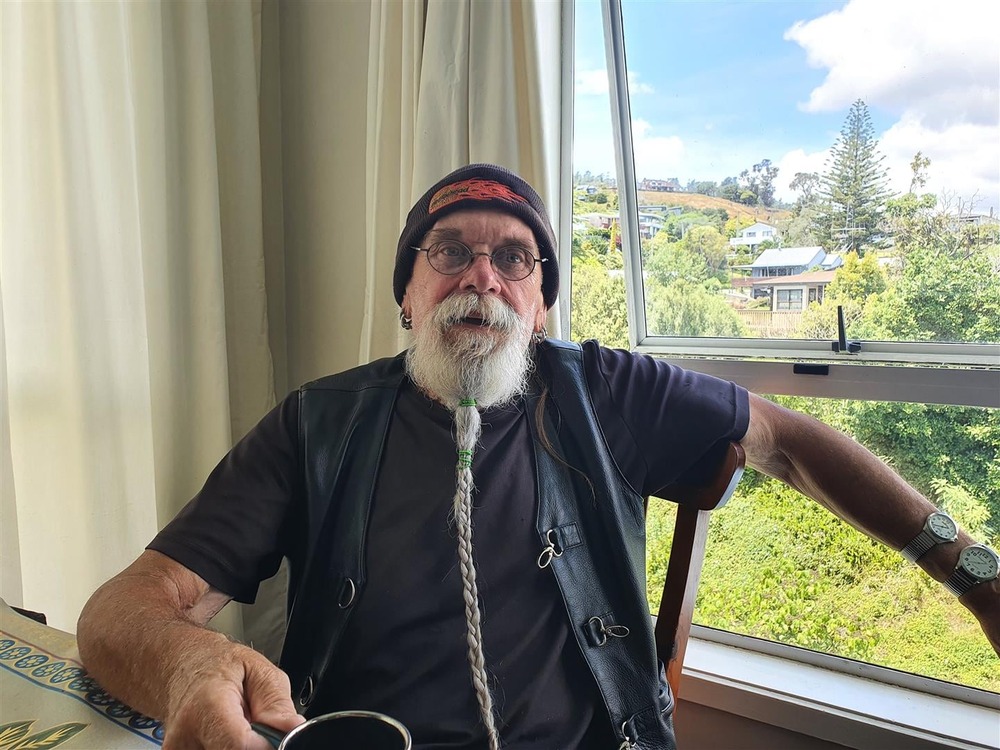 Photos: Mike Morgan painting "Fireworks at Mt Maunganui"
Artist Mike Morgan
Incubator Gallery poster of Mike Morgan exhibition