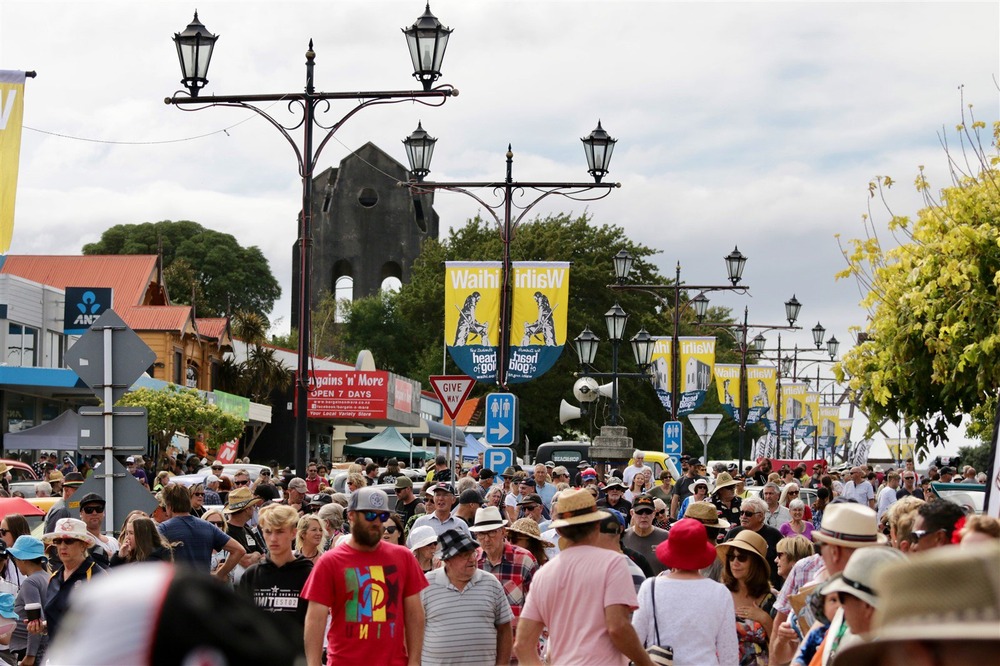 Waihi named most beautiful small town for 2019
Source: Hauraki District Council website, posted 26/10/2019
New claim to fame
Already known as the town with a heart of gold, Waihi now has a new claim to fame as New Zealand's most beautiful small town.
The town cleaned up the competition at last night's Keep New Zealand Beautiful (KNZB) annual awards in Dunedin, after two years in the running.
Beauty more than skin deep
Waihi Councillor Anne Marie Spicer, who is also chair of Keep Waihi Beautiful, said the secret to Waihi's success is its people,
"Waihi's beauty is so much more than skin deep. It's not just the diverse beauty of the town, such as our rivers, waterfalls and coastlines that have been acknowledged with this award, it's our incredible community spirit," she said.
"There are so many groups and people of all ages who are part of this. It's an award owned by the whole of the Waihi Ward, including Waikino and Whiritoa."
She'd like to take the award around schools in the area so students can see their hard work has been nationally recognised,
"So many kids come to our clean ups or have helped with plantings etc… and I'd like them to understand that it's because of the kind of work they're doing that we've won," she said.
Young people see a bright future
The award was accepted on the night by Waihi teen Holly Elson-Fisher, a driving force behind sustainability initiatives at Waihi College as well as a dedicated Keep Waihi Beautiful volunteer,
"In small towns sometimes people can become quite negative and disappointed in the place they live, but we're actually really lucky here because as a community we're doing what we can to keep our heads up," she said.
"There are so many young people in Waihi who see a bright future and are committed to doing what they can for sustainability and the environment. We know it's up to us to make the right decisions and take action, even the little primary school students understand."
Exceptional community spirit
Hauraki District Mayor Toby Adams says Waihi's award will have pride of place in the Waihi Council Service Centre, where it can be enjoyed by everyone and serve as a reminder of the town's exceptional community spirit.
"It's a symbol of what a small and diverse community can achieve if everyone shares a common goal and works together," he said.