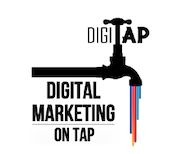 Understanding and solving social media challenges
After a COVID-induced recess GO Waihi was encouraged by the number of local businesses that attended their Business After Five at the Waihi RSA recently.
Several new businesses took the opportunity to join the Golden Opportunities network and keep up to date with GO Waihi news and happenings.
Guest presenter, Josh Ogilvy, from Fuel Agency Tauranga, spoke about and shared insights for understanding and solving social media challenges.
Josh's presentation was so well received GO Waihi is sharing some of the information explaining how to keep up with 'the digital Jones's' below for any business owners to take advantage of.