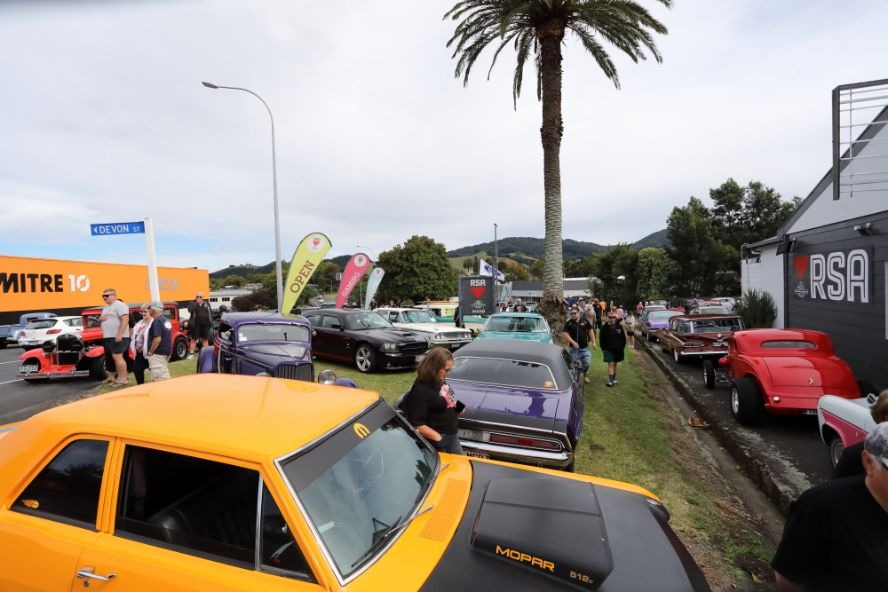 Waihi RSA Classic Car Show & Lunch Takes Off!
The Waihi RSA had a great turnout for their first ever Classic Car Show & Lunch last Sunday (March 27).
An outdoor grill sizzled sausages and steak & onion sammies and a burger & chips special washed down with liquid gold was on the menu inside.
Spin the Wheel Raffles provided prizes for lucky winners and Rock n Roll music added to the atmosphere as people took the opportunity to get up close to the classic cars parked around the Waihi RSA and surrounding area.
Looking forward to the next classic car show and lunch at the Waihi RSA!
There's always plenty happening at the Waihi RSA on Seddon Street. Become a member to stay in the know about upcoming events and take advantage of the great food and entertainment.