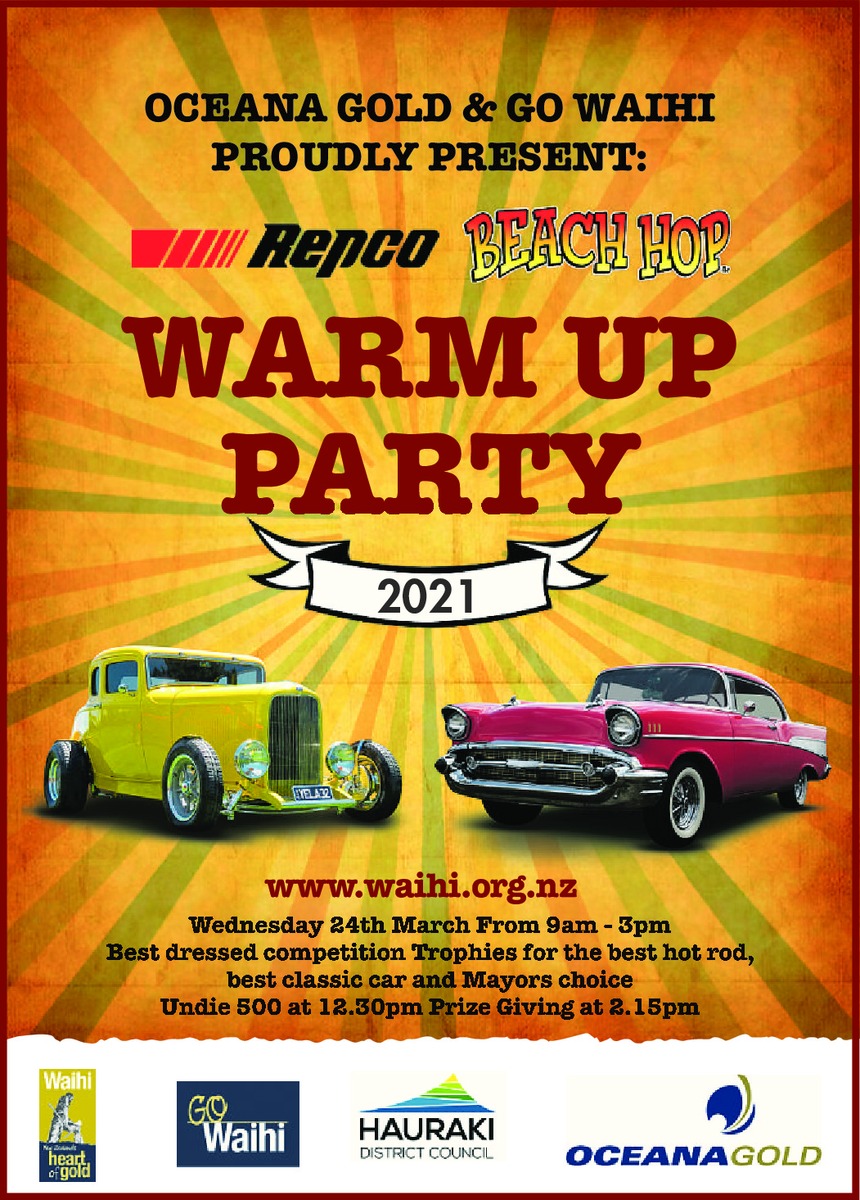 Repco Oceana Gold Beach Hop March 2021
Repco Ocean Gold Beach Hop in Waihi, March 24th 2021
Who doesn't like Beach Hop – everyone likes it because we can all in some small way relate to it or some parts of it.
The Repco Oceana Gold Beach Hop warm up party ticked a lot of boxes for many folk both young and old.
The kids from 3 local schools started the day off performing for the large crowd – kapa haka and rock 'n' roll numbers – this set the tone for what was a memorable day.
If rock 'n' roll and beautifully restored cars was your thing you were in the right place.
The Mitre 10 Undie 500 was a laugh and a half with teams legging it up and down the main street and the fashion competitions were very well supported by visitors and locals - some entrants from as far away as New Plymouth.
Food from candy floss and ice cream to pork rolls, gourmet hamburgers and mussel fritters - the options were endless.
Phones were taking pics left right and center – everyone seemed to be having a great time – the ambience was awesome.
Prizes for the best cars were handed out – and then it was over for another year – "this one was the best yet".