... loading images ...
Congratulations to Rodney Franzoi of Waihi Beach, the proud owner of a brand new Sony Action Cam. Rodney took a timeless shot of Go Waihi's Warm Up Party for Beach Hop that caught the judges eye. It took them back to the era, and Rodney said when he took the photo he searched details of the Frosty Boy sign in the background and realised it was a total transformation back to the days before colour photography, so he created a black and white version and entered it.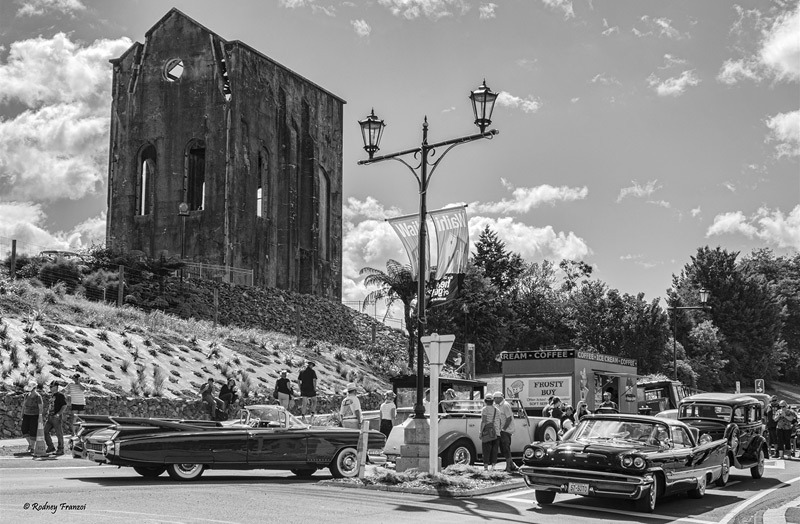 Winning Photo: Rodney Franzoi
The photo captured the essence of the day with some great local icons in the background, according to the judges. They had a difficult time again this year and there were a number of other photos that stood out. We've included some of the entries here for you to enjoy. And what a fantastic camera from Sony; so small and yet so advanced.
Go Waihi thanks everyone who entered, and again, well done to Rodney, he's a keen photographer who will put his new camera to good use.